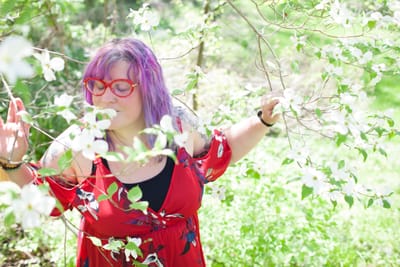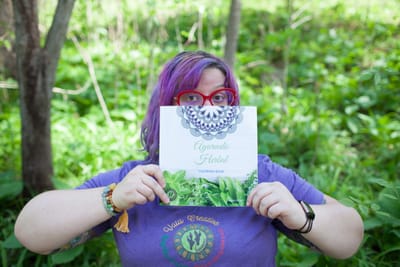 Hello! My name is Kelsey Gordon, and I am an Ayurvedist, and Western Herbalist, with a little geekery and Shamanism tossed in for funsies. I may take a playful attitude, but I am serious about wanting to aid people in balancing their health and lives using Ayurveda and Herbalism.

My background started at the University of Kansas (Rock Chalk!) with a Community Health degree and for six years I worked in various capacities in Public Health. I always say that I had my "quarter-life crisis" and changed my life. I realized that I was competent in Public Health but it wasn't my passion. I quit a Master of Public Heath degree and changed it out for an apprenticeship in Herbalism with Regina Compernolle, owner of Sacred Earth Arts.

My time with Regina opened my eyes to herbalism, shamanism, and a spiritual healing world. I started doing research and realized that Western Herbalism has a beautiful holistic approach. Looking at the whole body and using balancing techniques to get to the root of the problem. Eventually I came across some Ayurvedic herbs, and well… I fell in love and found my passion (who knew it wasn't cookies!?). Ayurveda comes from the same wisdom as yoga, looks at the body in an energetic way and does a lot of little healings each day to maintain a long and healthy life. That is pretty great!